With the right Schnucks Weekly Ad coupons on hand, you will be able to set aside more cash for your dream vacation, or your college fund, or your dream house. You can, after all, enjoy reduced bills on your grocery purchases.
Did you know, however, that you can maximize your savings in other ways? Here are a few tips in this regard.
Go for Double Couponing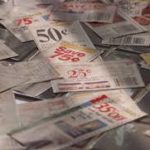 You can actually double your coupons without paying extra for the privilege. But you have to keep in mind that weighing the rewards of doubling your coupons as against the risks of going over your shopping list and its budget is a must. When you start making the rounds of the aisles, you will be tempted to make impulse purchases.
The trick: Know the store's policies about doubling your coupons. At Schnucks, you can double coupons up to 15 coupons for items worth 40 cents and below. You may also take advantage of the chain's special coupon days that allow for doubling coupons for up to one dollar or for tripling coupon price.
Aside from double couponing, you should also stack manufacturers' coupons with in-store coupons.
Go for Online Coupons
At the Schnucks website, you will find the weekly ads for printing. But don't stop with them either since you can increase your savings by using online coupons, too. You can print these coupons, cut them out, and present them at checkout.
You may also use apps to get alerts about the latest offers and promotions. Your use of technology to save money is a smart move that will pay dividends in the long run.
The best thing about Schnucks coupons in its weekly ads is the regularity of their issuances. You can be assured that every week, you will find new featured products sold at more affordable prices or items with offers, like BOGO. You can then plan weekly meals, even parties, based on these weekly ads.
You can then plan weekly meals, even parties, based on these weekly ads.