It usually takes a full day's preparation to make a perfect night and you know that if you've ever shopped at Safeway. But how about we'll reduce everything to one short trip to Food Lions, Charlottesville for a change?
Whether it's formal dining with a special someone at your place or, game night with your buddies, the perfect night should not be expensive at all. All you have to do is match your needs with Food Lion's Slam Dunk Savings.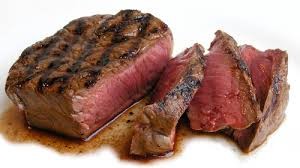 Turn your house into a Steakhouse!
Steaks are always a good option for a dinner that's supposed to impress. Steaks have the least number of factors for fails. Consider the following meats for your dinner options:
Topround London broil $3.49 per lb.
Country Style Pork Ribs $1.49 per lb.
Whole chicken 99 cents per lb.
Snow Crab Clusters $5.99 per lb.
Of course, everyone can appreciate a good wine and you might just get lucky with the following options:
Barefoot Wines $5.99 a Bottle
Gallo family Vineyards Twin Valley Wines $7.49 a bottle
Insomnia Wine $7.99 a bottle
For dessert, let's keep it simple with fruits.
Red Seedless grapes $1.49 per lb.
Cara Cara Navel Oranges $2.79 each
Turn you house into a Deli!
If you want to spend a quiet night alone, there's no reason to deprive yourself of a perfect night just the same. You can be the Shaggy or Scooby Do for the night and enjoy these delights:
Food Lion Fresh Deli Cooked Ham $3.99 per lb.
Dietz and Watson Buffalo or Southern Fried Chicken $6.99 per lb.
Food Lion Fresh Deli American or Hot Pepper Cheese $3.99 per lb.
Taste of Inspirations Pre-sliced Meats or Cheese $3.79 each
Five-Piece Chicken tenders $3.99 each
Turn your house into a bakery!
You may want to keep it simple. You don't want to cook or even pile up a sandwich. You don't want to wash dishes and utensils. You just want to eat and sleep, nothing heavy, just something to keep the tummy from growling. Food Lion has just these baker's choices for you.
French bread 2 for $3
Muffins 4 for $3.49
Strip Danish $3.79 each
Lofthouse Cookies $3.49 each
Turn your house into a Bachelor's pad!
The night has no restrictions. Nobody will ask you to watch your diet. You could be an alcohol drinker or a non-alcoholic one but, you're definitely not going to watch calories because there's nobody else in the house except you and your friends for a boys' night.
Let's start with something to drink.
Coke Products 8-packs 2 for $7
Pepsi Products 8-packs 3 for $9.99
Gatorade 32 oz. 10 for $10
Bud, Miller or Coors 18-pack for $13.99
Now, let's put some fats on you and your buddies to get those sugar and blood pressure levels up and celebrating. Yes!!!!
Dish it up with Cowboy Quesadilla and Amazing nachos from March 18 to 24
Cowboy Quesadilla and Amazing Nachos
Food Lion Tortilla Chips and Kraft Velveeta Loaf and you'll get free Chi-Chi's salsa, Chi-Chi's Tortilla and McCormick Fajita seasoning
Preparation time is only 10 minutes, total time: 30 minutes and it feeds 12 people!
Visit Food Lion and turn your nights to whatever you want.