A Target Weekly Ad is one of the best places to get coupons for discounts applicable for a wide range of products from personal accessories to kitchen staples. But you may still be making these mistakes in choosing and clipping the coupons on Target's weekly ads, which can mean lost opportunities for more savings.
#1 Not Using Manufacturers' Coupons Redeemable in Another Store
According to Target's coupon policy, the chain will accept any coupon with "manufacturers' coupon" printed on its face even when it states that it can be redeemed in another store.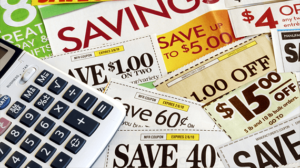 Keep in mind that since it is a manufacturer's coupon, Target will still accept it even when there's a logo of a competing store on it. This is because the logo is just the manufacturer's marketing suggestion, not a strict rule.
#2 Not Asking for a Rain Check in Case of Out-of-stock Item
This is a mistake many novice coupon users make for several reasons, such as ignorance of the policy and even hesitancy about asking for rain checks. Basically, you can ask for a rain check when the item covered by your coupon is out of stock but you will still be allowed to enjoy the savings in several ways including:
Choosing a valid substitute, such as a doll for a doll, and getting the same discount on the item stated on the coupon (i.e. exclusions apply)
Getting a rain check slip, usually displayed on the shelf where the out-of-stock item should be, handing it to the cashier, and letting him know about the number of item for the rain check. Keep in mind that you should trade the slip with an actual rain check slip!
Writing down the DCPI number and requesting a Target associate to search the information for printing on your rain check.
You can even get an item that's not on sale for a generous discount when you substitute an on-sale yet out-of-stock item! It's about knowing the tricks of the couponing trade.