Walmart has built its retail empire based on the guarantee that its prices are cheaper than its competitors, such as Target and Save-a-Lot. Like all retail chains, however, there are many products that you can get at other stores for a cheaper price and many products that will give the best value for your money. Here are a few of the products that will maximize the dollars in your wallet and, thus, make you come back for more.
Branded Snack Foods
If you have had your share of house brands but you still want branded products at house brand prices, then Wal-Mart is the best place to be. You can buy a wide range of name brands in snack foods, such as Kellogg's, Quaker, and General Mills, with affordable prices than in Trader Joe's and Costco. You must eat these snack foods in moderation since their calories, salt and sugar, and fat contents will give your doctor a heart attack, so to speak.
Photo Printing
Even with social media making it easier to upload, show and store your photos online, you will still want hard copies of your images for many reasons (e.g., for display in your home).
Wal-Mart offers one of the cheapest and fastest photo printing services in the industry beating well-known brands like Walgreens and CVS in these aspects. You must, nonetheless, be prepared for the quality of the results since the photos aren't exactly in the league of professional photo labs.
Legos
Toys 'R' Us and Target may have a wider range of cheaper toys in their stores. But when it comes to Legos, the most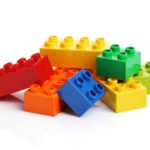 famous building blocks in the world, Wal-Mart has beaten them to the draw. You can stock up on Legos for everyday use as well as for birthday and Christmas gifts at cheaper prices, especially when there are applicable weekly ads for these products.
Seasonal Produce
Wal-Mart may not have the vibe of a farmer's market but its competitive prices on the seasonal produce make it seem to be so. You will love the deep discounts on the fruits and vegetables in season, not to mention that you can enjoy the benefits of price match with Aldi – just present your Aldi sales flyer and Wal-Mart will match the prices.
Your best time to visit: Early in the morning when the produce have just been delivered and when these have not yet been picked through by customers.
Other best-buy items include simple furniture, upscale coffee, and disposable razors. Just be sure to bring your weekly ads to enjoy more savings.