If you are a fan of every current Kmart Weekly Ad, then you would know that it's one of the best ways to save money on your weekly grocery bill. You can enjoy as much as 90% savings with smart savings strategies as the ones discussed below.
Use Double Coupons
You should look into Kmart's double coupon policies so as to gain more value from your purchases. A few of the most important terms include:
The amount of credit applicable from doubling a single coupon cannot exceed the current retail price for a single item
The chain doesn't give cash or in-store purchase credit for any amount above the item's retail price.
The limit is 1 coupon for each item purchased and only 1 coupon can be doubled for every item.
The limit for purchases is four of the same item with the use of double coupons.
The limit is 5 coupons/day/member.
The exclusions to doubling coupons are BOGO offers, Kmart store coupons, and Kmart Savings coupons.
Most important, Kmart will only accept double coupons with a $25 minimum purchase on grocery items.
Look into Catalina Deals
If you want more than okay savings from weekly ads, you should also consider Catalina Deals. These are deals requiring certain quantity of products purchased or dollar amounts that, when met by the customer, among other requirements, will result in a Catalina being printed.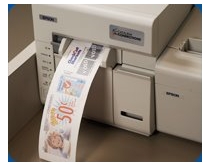 The Catalina shows a certain amount that will be deducted on the next purchase, which represents another way to save at Kmart.
Consider Online Coupons
For more opportunities to save in addition to the weekly ads, you can look into eCoupons, namely, Saving Star eCoupons and Ibotta eCoupons. You can use these online coupons in a similar way as printable coupons although terms and conditions also apply.
But of all these methods to save, the weekly ads are still the easiest to use, not to mention that it can give the highest savings when used properly.